PAVERS & HARDSCAPING SERVICES IN PHOENIX, AZ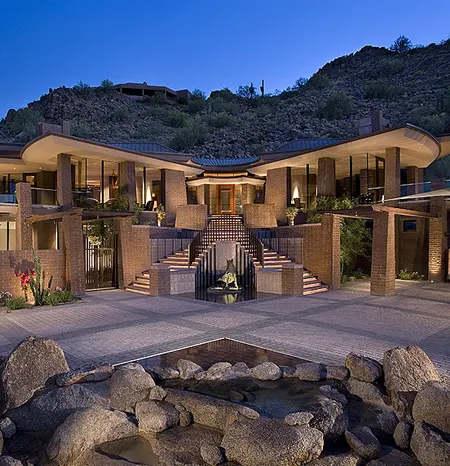 Here at PHX Pavers & Landscaping, we design and install premium pavers to complement the exterior of your Phoenix, AZ, property. By uniquely combining forms, textures, and colors for each client, our team of professionals can create unique retreats, private sanctuaries, and hidden havens.
We provide everything you need to design the ideal outdoor area, including a selection of architectural and aesthetic items, segmental retaining walls, and interlocking pavers. We have the skills to implement your ideas for a new driveway, updated walkway, or patio. We understand that your outdoor space is an extension of your home, so we use only the highest-quality, time-tested materials to ensure your project lasts for years.
Paver Installations
The advantages of segmental paver installations are becoming clearer by the day, and as long as our clients are satisfied with the work we've done for them, we'll keep growing as a market leader. Brick and interlocking concrete pavers are only two of the many materials we work with, and our services cover every step of the process, from initial consultation to final cleanup.
We take great satisfaction in going above and beyond for our customers by tailoring our efforts to comprehend their wants and requirements fully. In addition to our paver installations, we provide various hardscaping services, including the design and installation of swimming pool decks, natural stone on patios, pathways, and driveways, as well as paver overlays of the highest standards.
Professional Hardscapers
Our team can help you design the ideal outdoor environment for your needs, from paver installation to other hardscaping elements. The team is dedicated to delivering high-quality work when you choose them for your job. Starting from the foundation up, we guarantee that we will complete all project parts to the most outstanding levels of quality and workmanship.
We are the best option if you want to upgrade your outside area with beautiful new pavers and professional hardscaping. Our company guarantees all our work, giving you peace of mind and confidence in our services. We are also available for upgrade and repair projects of various hardscaping elements as required, ensuring you have access to the best solutions within your budget.
As a professional business, we take our work seriously, which shows in everything we do. From the initial consultation to the final walk-through, we focus on exceeding your expectations and creating an outdoor space you and your family can enjoy for many years.
Read More