About Us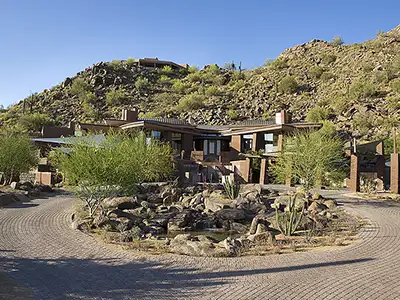 For those in Phoenix and the surrounding regions, PHX Pavers & Landscape offers a one-stop shop for all their hardscaping and landscaping needs. The pavers, stonework, decks, pathways, driveways, paver overlays, and other hardscape features we design, create, install, and repair are the result of our team's combined enthusiasm and years of professional expertise and knowledge. We design and set up all these elements to give your home that final, polished look.
Our goal is to make your dream a reality so you can always enjoy it. With meticulous planning, in-depth knowledge of the business, and the use of only the best products from the most reputable suppliers, we provide our clients with a decisive advantage. We guarantee that the solutions we deliver will endure and will go above and beyond what you've come to expect from a team.
We have made great strides toward becoming the industry standard in paver installation and want to keep it that way. We take pride in our work, always aim to improve, and provide a full guarantee on all our services. Our team is proud of the lasting relationships we've built with our customers, the quality of service we provide, and our consistently businesslike conduct.
Our company is forward-looking and highly focused on creating unique outdoor spaces for our clients. It's why we invest in regular training and keep abreast of the latest trends in the hardscaping industry. We use time-tested materials and employ the best hardscaping professionals, including stonemasons, bricklayers, and paver installers.
As a team, we ensure that our clients always get only the best paver services. We assure our clients of ongoing support and handle big and small projects with the same level of dedication and attention to detail. We look forward to helping you with your next hardscaping and complete design concept, pool paver installations, and other projects.
Reference List
Password Required ! Please input and submit the required password to access this page.